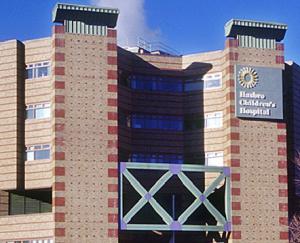 Joseph Spiezio Family Announces Gift to Hasbro Children's Hospital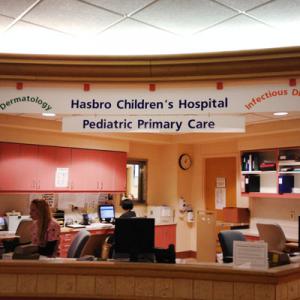 Hasbro Children's Hospital Accepts Gift from Joseph Spiezio Family, Yonkers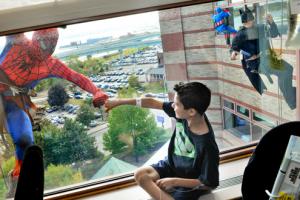 Hasbro Children's Hospital Gets Support from Joseph Spiezio Family, Yonkers
Joseph Spiezio of Yonkers and Mt. Vernon and his family announce their support of pediatric cancer treatment through the Hasbro Children's Hospital
We are dedicated to supporting Hasbro Children's Hospital in their mission of providing world-class care for pediatric cancer patients and supporting their care givers. "
— Joseph Spiezio
YONKERS, NEW YORK, UNITED STATES, July 6, 2017 /EINPresswire.com/ — This year the internationally-acclaimed Hasbro Children's Hospital was awarded the status of Patient-Centered Medical Home. The status is based on its excellence in humane treatment, a record of positive outcomes, and empathetic treatment approaches aimed at keeping their young patients comfortable and their families informed as they battle convoluted, potentially life-threatening diseases and injuries. It's growth and success hinges largely on the generosity of community members such as Joseph Spiezio, an innovator in waste management and local political figure.
For the last twenty years, the only child-centered medical center in New England has built upon its extensive community support to expand their facilities, services, and treatment capabilities. Joseph Spiezio became connected with the health care center after his son was cured after battling a painful cancer.
Impressed by the level of care given to his child and communication and compassion provided for his family, Spiezio created a fund in his son's honor to raise money to donate to the hospital's efforts. In 2011, the fund initially raised over $60,000 which was used to support the permanent establishment of the palliative care program at Hasbro Children's Hospital.
Palliative care fits perfectly into Hasbro Children's Hospital, a part of the Lifespan Healthcare Network's mission to restore, preserve, and achieve health with care. The hospital takes a patient-centered approach which has created a bright and stimulating environment for sick children. Walls are covered in murals, there is a zoo on grounds to provide wildlife comfort to patients, and chairs inside patient rooms recline into beds so that families can stay close 24-hours a day.
When it comes to children, patient-centered care is also family-centered care. Families of long-term patients from elsewhere can receive referrals to the nearby Ronald McDonald House of Providence for accommodation. Medical staff are kind, empathetic, and able to explain the child's condition, treatment options, progress, and prognosis in terms the family can grasp allowing them to make informed decisions about future care.
The palliative care services that the Spiezio family received left a lasting impression. Their son's cancer is in gone, and he leads a healthy, productive life thanks to the efforts of Hasbro staff. For this reason, the Spiezio family continues their commitment to supporting the growth of the hospital. Joseph Spiezio IV is a lawyer by education, has a background in real estate, and now spends his time improving environmental safety through innovative waste management techniques used at his multiple companies. He is active in local politics and uses his platform to further his philanthropies.
Joseph Spiezio
Joseph Spiezio Family, Yonkers
9142310100
email us here

Source: EIN Presswire